Only selected Mammutti soapstone type for the fire chamber
Soapstone is a natural material that many people know. It is a less known fact that it comes in many types with greatly varied composition and structure. The only thing they all have in common is a high talc content, which makes them a soft natural stone. The unique Mammutti soapstone type used in NunnaUuni fireplaces comes from our own mine in the greenstone belt in Nunnanlahti. The soapstone type of the mine is classified as carbonate soapstone.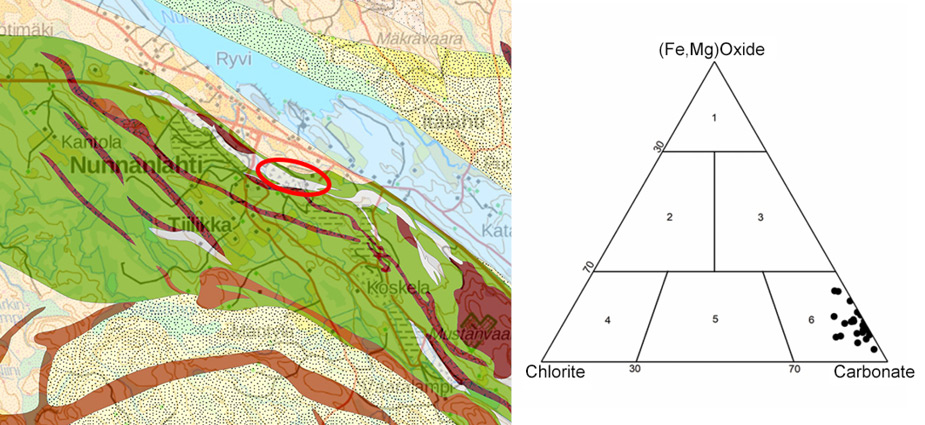 The carbonate contained in Mammutti soapstone is magnesite, which contributes to its properties as a unique fireplace material.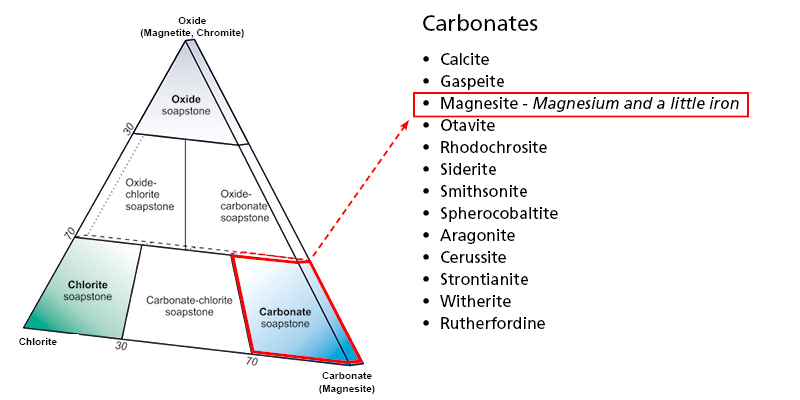 The ferrous magnesite contained in Mammutti soapstone reacts in high temperatures in a way that makes the fire chamber stone even more durable with use. As the surface of the fire chamber reaches a temperature of over 520°C, magnesite converts to periclase, which can be seen as a reddish-brown top layer.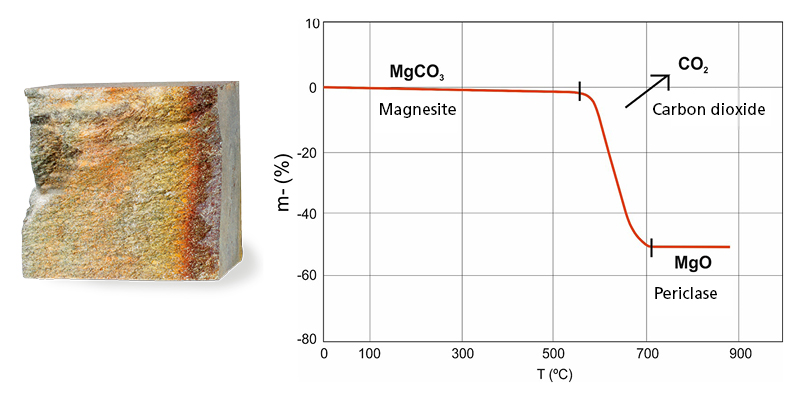 In addition to the mineral composition, the internal microstructure of the soapstone types affects their thermal behaviour. The magnesite in the NunnaUuni Mammutti soapstone type is mostly fine-grained and the talc is strongly oriented under intense pressure together with magnesite grains. Thanks to this structure, the hard periclase layer remains intact on the surface, and this way, the temperature in the fire chamber can be raised very high. Fine-grained Mammutti soapstone type is selected for the NunnaUuni all-soapstone fire chamber, in which case no insulating protective plates or cast structures are required for it.
NunnaUuni's oriented magnesite soapstone has been named Mammutti soapstone.
READ MORE ABOUT SOAPSTONE TYPES
Source: Huhta, Anne (2019) Diversity of soapstones: Classification and thermal behavior. https://www.oulu.fi/resterr/jutut/A39_Huhta.pdf. Retrieved: 22 March 2019.
Tallenna
Tallenna
Tallenna
Tallenna
Tallenna
Tallenna
Tallenna
Tallenna